World's Ultimate Running Races
By Julien on Tuesday, October 4 2011, 19:42 - Books - Permalink
I've just received the recently published
World's Ultimate Running Races - 500 Races, 101 Countries, Choose your adventure
. I guess it would be best defined as an illustrated guide book of the most iconic races in the world.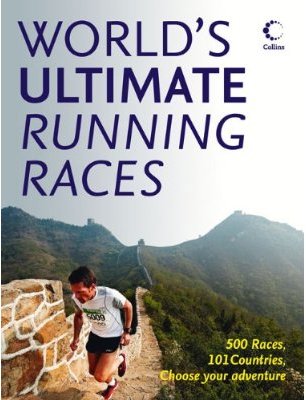 It certainly contains a variety of races, from 5km to 3100 miles (4989km), grouped in 10 categories (cross country, mountain, multi-terrain, road, snow, stage, stairs, track, trail, and ultra).
That said, I am not entirely sure how
Angela Mudge
has selected the "most exhilarating and remarkable races". Why including the Belfast Marathon but not Dublin's for example? Furthermore, the selection is heavily Anglocentric. About 70 of these races take place in the UK, but less than 30 in France. This seems rather disproportionate, since the
ahotu calendar
lists 424 races in the UK, against 1199 in France. Are the French ones statistically 6 times less "interesting", or has the author's origin biased the selection?
Pictures certainly make you want to travel the world for these races. How long until someone takes on the challenge to run them all? Not that I could take part in the challenge, since I wouldn't be able to enter the "Adidas Women's only 5km" in Hyde Park and the "Women's mini Marathon" in Dublin...
Little game: how many of these races have I completed? And let's get even more playful: a bottle of Champagne for the first to give me the exact race list without prior knowledge of the book. Leave answer in comments.
Ultra challenges